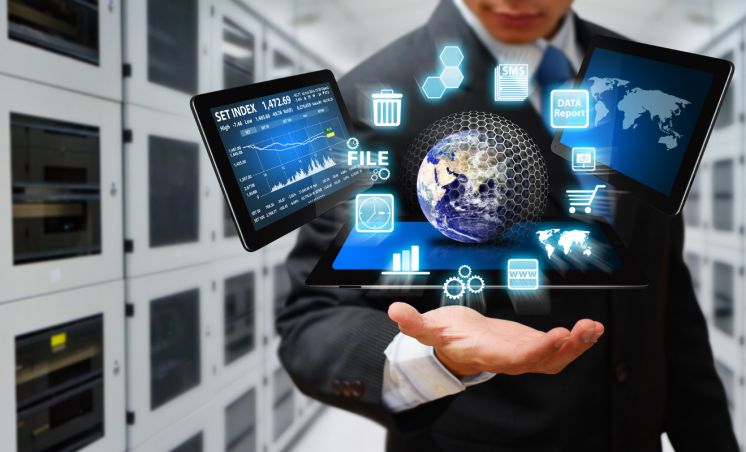 When it comes to your business, there's never a good time for a server to crash, a hard drive to go bad or a network switch to simply stop working. A small technical issue can quickly escalate into a full-scale business emergency if it isn't handled correctly. And the reality is that most small and medium size businesses are unable to afford full-time IT staff that can help with day-to-day issues and manage problems as they come up.
Thankfully, you have an alternative to hiring costly in-house IT techs – let the Blue Gulf team of trusted technology specialists serve as your outsourced IT department.
At Blue Gulf, our niche is really small to medium size businesses that don't have the time, skills or simply just don't want the burden of managing an IT person, department, or in some situations – an entire IT division.
At Blue Gulf, we believe that great computer support consists of more than just the best technologies – it's having the best of support and service as well. Our Help Hotline is extremely responsive. No more transferring you to the "expert" who transfers you to another "expert" and then on to another "expert", with none of them knowing anything about your configuration, your needs or even your business. And, most importantly, no more feeling like you're just one more anonymous customer stuck in a system that works against you instead of for you.

Quick response time:

Our engineers can be there – ON SITE - within 4 hours!

Overcharging?:

Worry about overcharging? We put capping of 3 hours for each PC incident and 4 hours for each Server/LAN incident!

Traceability:

What is happening to my network? Are there many PC issues this month? A monthly service report is given to our customers that help them track what has happened and the number of balance units. Customer also can login our Help Desk System to track each incidents.

Access to expertise:

Need expertise that aren't available within the organization? Want to embark on a project but lack the expertise?appened and the number of balance units.

Efficient manpower management:

With a support plan, you have access to a group of industry trained and experienced engineers, no overheads or training costs of full-time staff. Flexibility of skill sets aside, our specialists also have a wide range of product knowledge.

Pay as you use:

With our impressive units system, you will only pay for the services rendered. Units are deducted only after the problem has been resolved.